Meet Watercolorist Judy Saltzman, NWS, ASMA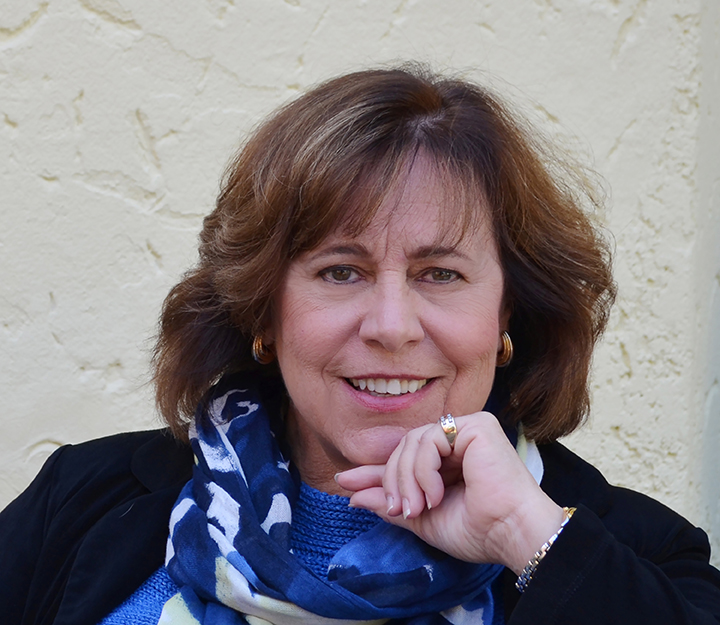 Artist, Judy Saltzman, leaves water marks with watercolor media in an attempt to communicate through her artwork. She has a deep affinity for watercolor both for its ability and its unpredictability. Style and technique are two important components to an artist. Award-winning artist Judy Saltzman creates vibrant and expressive watercolor paintings. Judy explores the melding of realism and impressionistic style to create visual intricacy while adding layers of color for harmony. An artist's style can be as unique as her signature which is true of Saltzman's paintings.
Judy Saltzman's passion for sailing began when she was just a girl. In a lifetime spent on the water, she's done it all - cruising, racing, teaching youth sailing programs and simply "sailing off into the wild blue yonder." It was not until about 10 years ago, though, that she decided she wanted to express her passion for the sport through painting. Watercolor seemed like a natural fit and it has sunk its hook into her.
Judy did not have the luxury of academic or formal training in the field of art. Instead, she sought out local demos, classes, videos and other methods to hone her skills. Judy's adventurous spirit gives her freedom to create from the heart and choose various subject matters to evoke an emotion and movement into her paintings.
Judy is a Signature Member of the National Watercolor Society (NWS), American Society of Marine Artist (ASMA) and served on the NWS Board of Directors in 2017 & 2018. She has exhibited in the National Watercolor Society (NWS), American Watercolor Society (AWS), Transparent Watercolor Society (TWSA) and the Florida Watercolor Society. Featured Artist in the International Magazine The Art of Watercolour, the National Watercolor Artist Magazine, The Artist's Magazine and "North Light Book-Splash 19 and Splash 21".
Judy's works of art are passionate and her style innovative. Eschewing some of the classic looks of traditional watercolor, Judy pushes the medium beyond the borders.
PRESS RELEASES
The Art of Watercolour - Featured Artist, December 2017 Issue No. 29
Watercolor Artist - Featured Artist, February 2018
The Artist Magazine - 34th Annual Art Competition, March 2018
North Light Books - "Splash 19: Illusion of Light"
North Light Books - "Splash 21: Capturing the Mood"
Watercolor Artist - "Ones to Watch", December 2015
SRQ Magazine by Philip Lederer - "Women of Watercolor"
SRQ Magazine - Saltzman Named Watercolorist to Watch, November 2016
Style Magazine, Herald Tribune by Sue Bryon - Just Add Water
Venice Magazine online, Titti Fruitti: Fruitful Inspirations, September 2014
Your Observer, Arts & Entertainment - Florida Flavor
Recent National Exhibitions
2019 National Watercolor Society International Exhibition (NWS)
2019 Transparent Watercolor Society of America Exhibition (TWSA)
2019 American Society of Marine Artists Exhibition / Channel Island Maritime Museum (ASMA)
2019 National Watercolor Society Annual Members Exhibition (NWS)
2019 Signature American Watermedia Exhibition / 10th annual at Fallbrook
2019 Georgia Watercolor Society National Exhibition (GWS)
2018 Florida Watercolor Society
2018 Signature American Watermedia Exhibition / 9th annual at Fallbrook
2018 International Watermedia Exhibition / Watercolor Art Society Houston (IWE)
2018 International Exhibition of Works on Paper / 118th Philadelphia Wataer Color Society (PWCS)
2018 Georgia Watercolor Society National Exhibition (GWS)
2017 National Watercolor Society International Exhibition (NWS)
2017 American Watercolor Society 150th Anniversary Exhibition (AWS)
2017 NWS Annaul Member Exhibition (NWS)
2017 Transparent Watercolor Society of America Exhibition (TWSA)
Exhibition History
2019 - Art Center Sarasota "Spirit of America", Sarasota FL USA
2019 - Artists on Main "For the Love of Art", Sarasota, FL, USA
2018 - Island Gallery West "Sea Escapes: Celebration of the Sea and Sail", Holmes Beach, FL, USA
2016 - Art Uptown "Just Add Water" , Sarasota, FL, USA
2015 - Sea Grape Gallery "Guest Artist", Punta Gorda, FL, USA
Current Representation:
Island Gallery West, Holmes Beach FL, USA